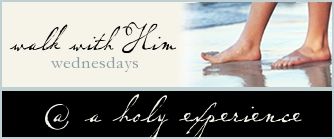 One of the things God asks His children to do is to trust Him. To come to Him with all our stuff and to let Him have His way. What a better way to show God our love for Him than to trust Him fully. To know that He loves us THAT much to put even our biggest fears and prayers in His hands.
At the begining of the year our church family started to write out our "impossible" lists. Lists of prayer requests to pray to God, to allow Him to turn the impossible into the possible. I
wrote
about some of this a bit earlier this year..to think its only January 25 and already things are being checked off.
God is faithful. I sit here awestruck. Sometimes we forget how powerful He is. Sometimes we think its going to take way longer than we hope... sometimes it does, but when God leaps and moves like fire and just says "done done done" in a matter of a week or so, you cant help but sit jaw open and just be in awe of His awesomeness.
This living God moves and when He does we roar in praise because of its power.
A mere 10 or so days ago I
wrote
about how I was still feeling very tired. I confess this to my church family, to those of you who read my blog, my family and friends. People start to pray, I start to pray. I start to know God will give me strength.
The scripture comes. The peace arrives and I wake up in the moring able to take care of my kids, my home and my husband. I am able to be my husbands helper, I am able to make a dinner without clicking on a pizza joint online. Its able to get done. Praise be to God.
My husband has been planning on going on a missions trip this coming April/May in Rwanda. A week ago he sat back in his computer chair and looked at me, as a deadline for the money for the flight bumped up and he said "theres no way I can go." When your husband works part time and thats your income, and you need more than what he makes in a month in a matter of days, things looked really grim. He decided sadly, and with a very heavy uncomforted heart he wouldnt be able to go. My husband was heartbroken, felt like a failure but in the end decided now was the time to start changing the way things were happening and start planning for the next one. Then God moved. Almost like He was waiting for my husband to learn a lesson in this process. God is always teaching.
We recieved a phone call from our pastor yesterday morning, and an annon. person paid for my husbands flight!!! seriously??!! say what!! My husband sat forever just in awe of God. Shocked. We are both still awestruck. Like what more is there to say than we serve and awesome God? He just takes care of every little detail, even the ones we think are not to be concerned with anymore.
Mark 11:24~ Therefore I tell you, whatever you ask for in prayer, believe that you have received it, and it will be yours.

God, You are awesome.