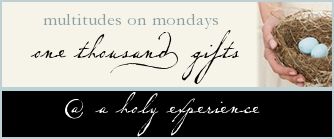 After a few weeks of angry, anxious, worrying, being frustrated with God, myself and the entire world, an angry blog post I since deleted because as I read it over and over it just didnt even sound like I wrote it, that some monster inside me wrote this frustrated woe is me post, I stand back up and seek grace.
I have forgotten about grace and love somewhere in the past few weeks. A dark cloud found me and when it covers me it felt as though nothing good could come through, but that ofcourse is wrong because light is brightest in the dark. Christ is strongest in our weakness... I need that tattooed on my forehead.

Come to me all who are burdened... Jesus said that. I was, and still am burdened with a lot of things I do not need to handle on my own strength, and yet something happens where I revert to that state of worry where my brain wont shut off where Jesus is going "oh for crying out loud give it to me! Lets work on this together ok."
We had a service this past Sunday where our pastor was talking about building our foundation on the rock. And when things go crazy, and the world is caving in, that rock where we build our foundation will make us not shaken. Well Ive been shaking. I need to dig deeper into Christ. I need to remove the soil and dirt that has covered this rock. The stuff I have thrown on top of Him so I can root deep in Him.
I see the blessings He gives. I see the tests and trials I face and while I have faced them before head held high something happened latley that made me shrink back and get afraid. I can blame it on pregnancy hormones, but this pregnancy too was a total and complete answer to prayer and a complete blessing from God. I still have a choice to cling to Him and His promises.

I decided to start fresh Monday morning and I would wake up and start searching for His gifts, His grace, His love, His word, singing praises to Him...
A call in early morning stating our five year old (at his grandparents) had heat stroke and was coming home set me in a moment of panic. We have had a LOT of sickness go through our home in the past months. Lack of sleep, puking kids, messes everwhere, Im sure takes a toll on a Mother and Father.
He came in the door fevered, sick, rashed... "I cant find God in all this today! Im not even going to get morning time". That was the first thought that came into my head. Then it was like God said-
"Comfort that child as I comfort you. You will find me in the things you do out of love, the things you do for those who need help. You know this. Mothers do this all the time. These children are blessings and you will find Me through this."
I forgot how when searching for Gods grace, love and all that is good, I dont have to look hard. Its in every "Mooommmm" I hear at four in the morning, its in every cool cloth that is placed on a childs forehead and every prayer that is whispered over the tiny bodies that God has entrusted me with. Its in the simple and messy.

These are gifts I easily found when I remembered to give thanks...
381- friends showing up to take a blubbering 29 week pregnant woman for a walk on the bike paths, to speak life into her spirit and tell her it is still okay.
382- splash pads opening for the season
383- suntans
384- picnics with the inlaws
385- our three year old feeling the baby kicking and being so excited
386- orchids from my husband and a thankyou card for being a good wife and Mom on a day where I felt like neither
387- early morning trips to the garden center to buy flowers for the deck
388- my ever growing womb painted by the children in watercolours
389- bonfires and smores
390- sitting in church, hearing exactically what I needed to hear, not liking it. Having God grab hold of my soul and tell me its okay, that this too shall pass and that I was going to be stronger in the end. I need to start digging through all the soil I have laid down and get back to firmly planting myself on the Rock.
391- Baseball with family
392- May two-four BBQ
393- hostas covered in water drops, looking like jewels in the sun
394- potty training going well
395- sprinklers on the grandparents lawn
396- catepillars on toes
397- a three year old mooning his uncle because he thinks thats just what he had to do...
398- solar eclipses
399- sitting at dusk with my daughter, the sunset beaming through her hair.
400- breakfast on the deck.
401- being able to comfort a sick child, even if its been over and over again. God will give me strength and peace.